"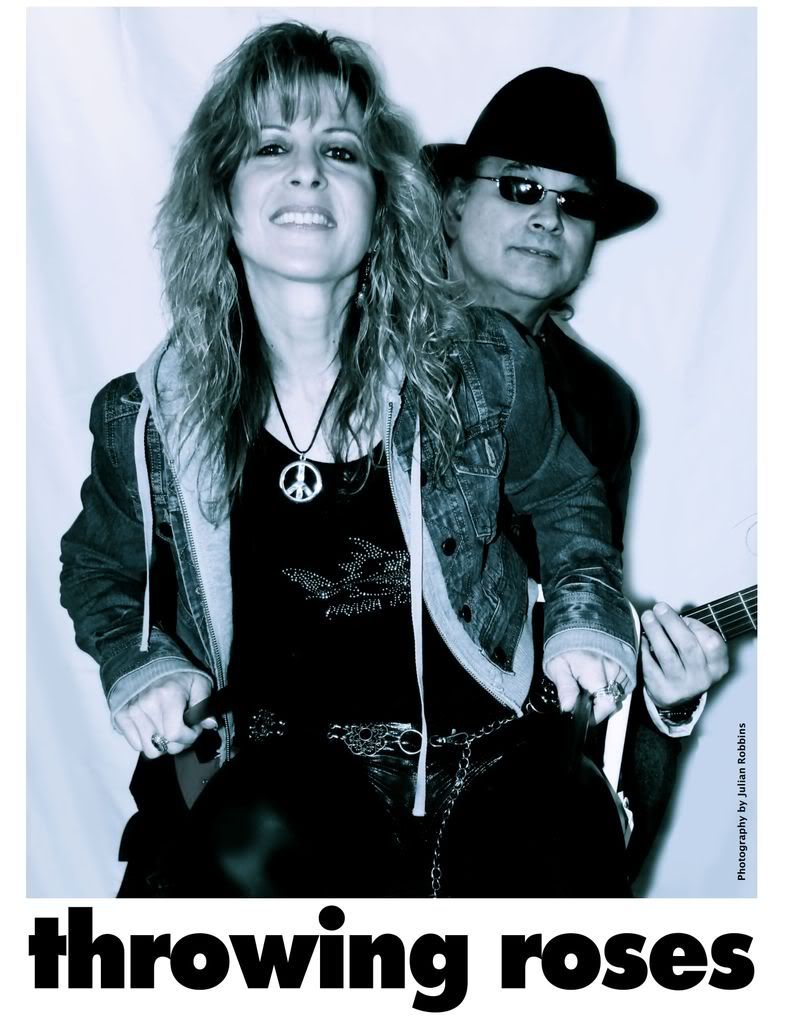 650-359-2158
booking@throwingroses.com


Web Design by Kimrea, WebAngel
Last Updated: December 25, 2008
Throwing Roses
---
Home | The Band | Calendar | Setlist, MP3's | New CD, MP3's | Pics
---
THROWING ROSES IS:
Joe Lococo - Guitar, fiddle and vocals. Joe hails from New York and has been playing the San Francisco area for many years. He is currently playing with Jules Broussard and Lucky Strike as well as Rhythm City. Not only is Joe a smash guitar player but he rules on the fiddle.
-Shelley Hoefer On drums and vocals. Shelley was formerly with the band LADY. With that band, she traveled all over California and Nevada. She has played every military base in California and Nevada and lives to tell the tale. With LADY she has warmed up stages for the likes of Lydia Pense and Bonnie Hayes and the Wild Combo. For such a tiny package, she's a WHOLE LOTTA TROUBLE behind those drums!
Throwing Roses has several of the the best bass players in the Bay Area : Willie Riser,Mark Johnson,Russ Whitehead,Tom Bowers or Paul Olguin